Notice Under Section 252
LN.2023/082
In exercise of the powers conferred upon it by sections 241 and 252 of the Public Health Act and all other enabling powers, the Government has assigned the name "Kingsway" to the section of road connected to the eastern point of Devil's Tower Road up to and including the road surrounding the roundabout and the road leading north from the roundabout up to British Lines Road as shown highlighted in the plan below and has declared "Kingsway" to be a public highway.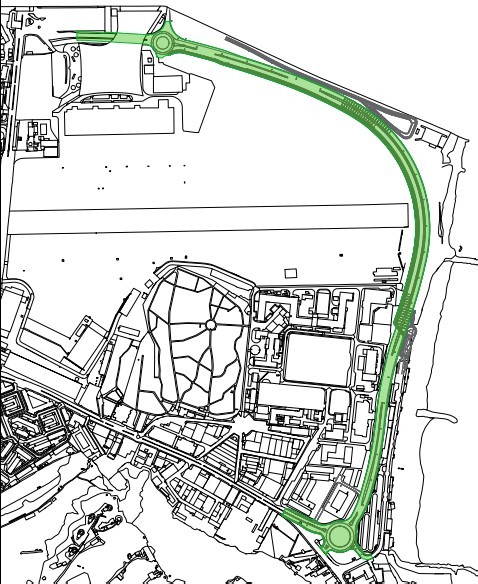 Dated: 30th March 2023.
PJ BALBAN,
Minister with responsibility for Traffic,
For the Government.